---
St Pete. & Clearwater Attractions
Walk on Water Pedalboard Tours – St. Petersburg 
Experience the natural beauty of the Tampa Bay area beaches and backwater estuaries on a user friendly Stand Up Pedalboard. Join a 2.5hr eco-tour and observe marine life both above and below the surface. This brand new type of leg propelled Stand Up board ensures a high level of stability so you can have a more enjoyable experience on the water.
Liberte Management guests receive a 10% off discount. 
John's Pass Village – Madeira Beach
This quaint turn of the century fishing village is Pinellas County's #1 tourist attraction. Over 100 merchants inhabit the Village with unique retail shopping, a variety of restaurants, the local fishing fleet, cruise lines, boat/jet ski rentals, and parasailing. Conveniently located near St. Petersburg, Clearwater and Tampa it is also a short drive to the Orlando area. Open daily rain or shine!
Salvador Dali Museum – St. Petersburg  
The Dalí Museum is home to an unparalleled collection of over 2,400 Salvador Dalí works, including nearly 300 oil paintings, watercolors and drawings, as well as more than 2,100 prints, photographs, posters, textiles, sculptures and objects d'art. The Dalí museum has been deemed "one of the top buildings to see in your lifetime" by AOL Travel News; and named one of the ten most interesting museums in the world by Architectural Digest. 
Clearwater Marine Aquarium – Clearwater
Come see Winter the Dolphin!!
As a non-profit organization, The Clearwater Marine Aquarium believes in preserving our marine life and environment while inspiring the human spirit through leadership in education, research, rescue, rehabilitation, and release. Visit to learn more about all animals that swim in our vast blue oceans. 
Click here for more information on our award winning aquarium!
St Pete Pier – St Petersburg
The newly renovated pier in downtown St Petersburg is a local engineering marvel. The modern design attracts crowds of all ages, and further enhances the bustling nightlife of the city. There are many sights to see, restaurants to visit, shops to peruse, playgrounds to climb, and fun to be had for the whole family. 
Amalie Arena – Tampa
Tampa Bays sports and entertainment center featuring the home of the Tampa Bay Lightning hockey and numerous shows and music concerts.
Florida Aquarium – Tampa
Come face to face with a penguin, dive with sharks, swim with fishes or take a wild dolphin ecotour  aboard the Bay Spirit II during your visit to the Tampa aquarium.

Busch Gardens – Tampa
Adventure park offering a number of fascinating attractions based on exotic encounters with the African continent. Features thrilling rides, zoo with more than 2,700 animals, live shows, restaurants, etc.

Adventure Island – Tampa
Soaking, sunning and relaxing—that´s what life´s all about at Adventure Island. A step through the entrance and you´re transported straight to the Florida Keys and the laid-back lifestyle that made them famous. Adventure Island´s 30 acres provide water-soaked excitement for guests of all ages. Ease into island time in a place where corkscrew slides, waterfalls, a giant wave pool, a rambling river, and other family attractions create a laid-back atmosphere and hours of sun-drenched fun. Your toughest decision? Whether to hit the slides for some fast-paced fun or grab a siesta in your own private cabana. Ni-ice.
ZooTampa At Lowry Park – Tampa
Five-time winner of the TripAdvisor Certificate of Excellence (2010-2015), ZooTampa at Lowry Park is one of the most popular zoos in the southeastern US, with close to 1 million visitors annually.
Working with a national zoo designer, the Society was able to create a modern, 24-acre facility that opened to the public in 1988. ZooTampa has now grown to what now encompasses 56 acres of naturalistic animal exhibits in a lush, tropical garden setting. The Zoo offers popular educational programming, fun recreational amenities, up-close animal encounters and engaging seasonal events for which it has won accolades as one of the country's most family-friendly zoos.
Museum of Science and Industry – Tampa
MOSI is the intersection of science, technology and innovation in the Tampa Bay region where conversations and learning happen, knowledge is exchanged and new ideas are celebrated. The institutional vision is to be recognized as a thought leader and catalyst contributing to a thriving Tampa Bay region through science, technology and innovation. As such, the museum is a scientific playground with more than 100 hands-on activities!
Guests can experiment, build robots, navigate optical illusions, challenge themselves with hands-on brain puzzles, explore another world through the NASA-funded Mission: Moonbase lunar colony, touch the future in Connectus, and learn about planets and our solar system in the Saunders Planetarium. MOSI's innovative exhibits urge you to ask questions and expand your mind. They show you how cool curiosity can be by sparking conversations about the world and the future among kids and their grandparents, between spouses, and with strangers. There's no other place like it in Tampa Bay!
Disney / Magic Kingdon, Epcot, Hollywood Studios & More-Orlando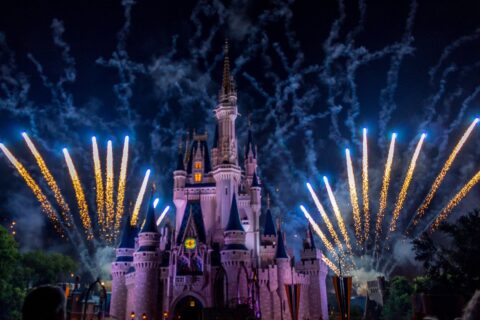 Walt Disney World covers approximately 40 square miles of property in Florida's Orange and Osceola counties. It is most often associated with the Magic Kingdom. That theme park was the first, but now there are several others. Walt Disney World has other entertainment options and activities that make it a popular destination for people of all ages to enjoy.
Universal Studios & Islands of Adventure – Orlando
Go behind the scenes, beyond the screen, and jump right into the action of your favorite movies at Universal Studios®, the world's premier movie and TV based theme park or take an unforgettable journey through the uniquely themed islands of Universal's Islands of Adventure®, where the world's most cutting edge rides, shows and interactive attractions bring your favorite stories, myths, cartoons, comic book heroes and children's tales to life.
Weeki Wachee Spring State Park – Spring Hill
Kids and adults alike can splash and play against a background of stunning blues and greens, and a kayak trip down the spring run offers an escape into the quiet of nature.
Perhaps the best-known symbol of the yesteryear of Florida tourism, Weeki Wachee's iconic mermaids perform in pure aquamarine water that flows from a first-magnitude spring.
In 2007, underwater explorers discovered new passages in the spring's cave system and confirmed Weeki Wachee as the deepest known freshwater cave system in the United States, marking another unique feature of this classic Florida destination.
Click here to float though this calm state park.