Meet the Land of Liberte' Realty Team
As CEO, Broker, Realtor and CAM, Dennis DiTinno has directed Liberte´s controlled growth to meet with the needs of his clients. Through his innovative and unique experiences of over 3 decades,he has directed Liberte´s impressive growth by working with each client in a one-to-one relationship and with his expert guidance has enabled Liberte' Management Group of the Pinellas Islands, Inc., to become one of the area´s largest independent Resort Management and Sales Companies.
Mobile: 727-542-6695
Email: ceo@libertemanagement.com
License: BK435183
Click here to See More about Dennis DiTinno
Colleen D. McLachlan has lived in the local Beach area since 1973. Prior to real estate, Colleen held an administrative position in banking for more than a decade, giving her a clear understanding of financing and options. Since 1996, Colleen has worked in the Resort Management Industry, managing condominium, condotels and resort communities. With this experience Colleen has earned an in-depth knowledge of the business side of owning, managing, and leasing condominiums. Colleen specializes in beach front condominiums in the St. Pete Beach area and has been consistently recognized as the top producer for Land of Liberte` Realty. As the area's leader in innovative marketing and to introduce our new campaign, I am offering you a free market analysis of your home and all of the attention you deserve from a real estate company—something not as common today as it should be. I am singularly dedicated to providing you with unparalleled service and assistance in your selling or buying efforts.
Mobile: 727-542-6693
Email:sales@libertemanagement.com
License: BK3031280
Pinellas County Beach Realtor Shirley Madden, was born in Northern Virginia and raised in Washington D. C. Shirley was a licensed Realtor in Northern Virginia and worked almost exclusively with the Military. In 1977 her family moved to Treasure Island Florida and immediately became licensed. Shirley is singularly committed to helping people find their home or condominium here in Paradise. Her specialty has been the Gulfcoast of Pinellas County. She takes great pride in providing services to her clients that include advise, guidance, and a "watchful eye" on each sale process, including offers, contracts, assisting clients obtain the mortgage they need, connecting with the perfect insurance company, and monitors each step in the closing process. Shirley also stays in touch with her clients well after the transaction is closed, to ensure that they are enjoying their new home – well into the future! Give Shirley a call today to get the most professional real estate agent in Pinellas County.
Mobile: 727-492-7643
Email: Smadden388@msn.com
License: SL189370
Phil Henry – Realtor®
Specialties– Buying-Selling-Management of homes for over 35 years.
Phil Henry was first licensed as a Real Estate Agent in Flint, Michigan in the early 1970's. Moving to the Detroit area in the 1980's, Phil's energy and enthusiasm has seen him become a homeowner, an expert on condominium life, an investor in income properties and an owner-operator of several successful small businesses.
Phil, now living and licensed in Florida, has even added five years of income tax preparation to his vast knowledge and experience. Phil loves spending time with his twin daughters, currently attending college in Michigan, traveling throughout the United States, and resuming sports broadcasting of high school sports on local cable.
Phil has devoted his passion for helping people with their real estate needs to everyone he comes in contact with. He is a committed professional and is here to help you with every detail in your real estate transaction, from finding the right home to rent or buy, straight through to the specifics of closing on your new home. He is keenly aware that any real estate decision involves a major life changing event, and is dedicated to helping make the decision a valuable and worthwhile experience for you. Call Phil Henry today to help get you started on the path to your new home!
Please allow me to put my Beach Property Expertise, to work for you…
Mobile: 734-377-9240
Email: philhenryrealtor@gmail.com
License: SL3421200
Michelle calls Florida her home, having grown up in Treasure Island. She is very proud to bring her enthusiasm and knowledge of real estate to Land of Liberte' Realty and her clients. She is self-motivated and appreciates interacting with people. This became clear when she launched her career as a television meteorologist at age twenty-one.
Michelle worked her way from a Telecommunications Degree (with a minor in physics) up the ladder to television stations in Little Rock, Washington D.C., and the Fox station in Chicago. Her passion for Florida ultimately brought her home.
Michelle understands the people, properties, and regional real estate market exceedingly well and whether it is listing your home for sale or helping you find your new home in paradise, you can rely on Michelle's endless supply of energy committed to meeting your real estate demands.
Mobile: 727-510-6292
Email: realestategirl26@gmail.com
License: SL3342638
Laura Anzuoni was born in Desplains, Illinois and spent much of her childhood travelling throughout the United States and England. Laura graduated from Michigan State University with a Bachelors degree in Communications. She also holds a K-6 teaching certificate and spent several years teaching preschool in Breckenridge, Colorado brings to her real estate clients over twenty years of experience in HOA portfolio management, timeshare sales and resort management, and is well-versed in Pinellas County real estate market trends.
Buying or selling a home is one of the most important transactions you will make in your lifetime. Take comfort in knowing that with Laura, your transaction is in the hands of an experienced professional who knows the local market. As a qualified and knowledgeable real estate agent, Laura will guide you through your transaction, providing you with everything you need to know when making important real estate decisions.
As an experienced and qualified real estate professional, Laura can help you with all of your real estate needs. While using the most up to date technologies available, Laura has guided people just like you through every step of a real estate transaction. You need a professional who cares and gives you the personal attention you deserve. That is why Laura is committed to providing the best in real estate service. You are always welcome to visit the office. Give Laura a call today at (727) 360-2006 to discuss your home buying or selling plans. She is prepared to provide you with unparalleled customer service and experienced assistance for all of your real estate needs. Call her today and see how pleasant and professional a selling or buying experience can truly be.
Mobile: 727-249-9352
Email: liberterealtylanzuoni@tampabay.rr.com
License: 260036092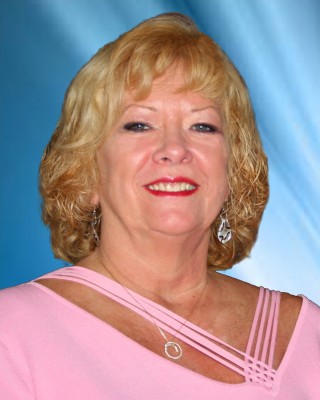 Carol Markovich grew up in Northern Ohio and graduated from Bowling Green State University. Carol moved to the St. Petersburg area in 2003 and has been a preeminent property manager for Camelot By The Sea, one of the areas better known resort communities. Carol brings to Land of Liberte' Realty and her customers a wealth of knowledge of the local area and the current conditions for the rental, sales, timeshare, and property management markets. Please call Carol today for a one-on-one analysis of your real estate needs.
Mobile: 727-543-5343
Email: camelotmgr@libertemanagement.com
License: SL3246545
Linda Stone,Realtor®
Linda Stone, Realtor in Pinellas County for over 3 decades and lived in the beach area since 1969. Originally from Illinois and grateful for living in paradise since then. I am proud of my in-depth knowledge of the market and to have been able to pass on my experience to the many buyers and sellers I have worked with. My motto is to leave "no Stone" unturned to for my customers to receive the best service possible in each transaction. Call me to make your move easier.
Mobile: 727-365-6296
Email: lindalousrs@aol.com
License: SL449914
Nila Postupack, Realtor®
Specialties– Buying-Selling-Management of Second home and Vacation Rental Properties for over 35 years.
Languages spoken- Fluent in English and "Condo"
-Licensed Florida Realtor
-RSPS- Resort and Second Home Property Specialist
-LCAM -Licensed Community Association Manager
-CHA – Certified Hotel Administrator
-CEOE – Certified Engineering and Operations Executive
-Member -Town of North Redington Beach- Beach Advisory BoardMarketing Director/Board -Member- Vacation Rental Alliance
-Member – Florida Vacation Rental Managers Association
-Co-Owner/General Manager -JC Resorts—1981 to Present
I look forward to applying over 35 years of knowledge in second home/vacation rental management and properties to use in helping buyers and sellers with their beach property needs.
Please allow me to put my Beach Property Expertise, to work for you…
Mobile: 727-644-5306
Email: Nilabeach1@gmail.com
License: SL3263979
Mary (Holly) Swendson
Holly has been in the tourism industry for over 30 years and is a founding member and past president of the Vacation Rental Alliance of the Tampa Bay Beaches and currently sits on its Board of Directors.
Though Holly has been successfully selling vacations for decades, she has never really thought of herself as a "sales" person, just someone who enjoys sharing information about the place she loves most, a place that you will hopefully love too.
Having been raised in the area, Holly brings that love of the beach and our communities along with a wealth of knowledge to our sales team. Holly has spent many years helping our guests from near and far build wonderful vacation memories and now hopes to help you own a vacation rental where you can build your own beach memories, memories that will last a lifetime!
Mobile: 727-773-5422
Email: Hollyswendson2016@gmail.com
License: SL3358468
Lisa M. Setaro, Realtor®
Before I decided to pursue my Real Estate license, I found a coffee cup with that saying on it and it hit home for me. "Do what you like, like what you do." My experience includes just about every position in mortgage Industry including: Mortgage broker, processor, underwriter, collections, asset management and now, Realtor for over 6 years!
I wanted to make a change and I want to do what I like and that is sell real estate. Helping people achieve their dream of home ownership and helping them keep their home during the housing crisis. I grew up on Treasure Island, my family was in real estate and I have watched this community grow while keeping its hometown feel. This barrier island called Treasure Island, is exactly that, an island of treasure. Beautiful homes and the most gorgeous beaches in the country. Not to mention, the outstanding sunsets!
It would be my pleasure to work with you in finding your dream home, finding a qualified tenant to rent or any real estate needs you may have.  The local beaches give you the hometown feel within walking, biking, boating distance to the local restaurants, shopping and entertainment. You can even boat to your local grocery store! By the way, I still have my coffee every morning in that cup. I will make it happen!
Mobile: 727-504-5592
Email: ticosmo12@gmail.com
License: SL3280512
Kathy Lynn Morando, Realtor®
To be the best means doing more than what is expected. It's meeting every challenge with a positive attitude and a willingness to go the extra mile to ensure success. It's taking the time not just to talk but to listen carefully to the needs and dreams of others. That's how Kathy Morando approaches her career as a real estate professional. Her passion for her work and unquestionable work ethic set a standard in the business that few others can match.
Originally from New Jersey  Kathy moved to Florida from Toms River/ Point Pleasant, N.J.   with her husband back in 1993. They have lived in the Tampa/St.Pete area for 27 years. The hallmark of Kathy's service philosophy is to treat clients as she would want to be treated-with honesty and integrity. Whether she's helping you with pricing strategies and market analysis or pointing out the neighborhoods best suited to your lifestyle and financial needs Kathy will clearly spell out all your options so you can make a well-informed decision about your most important investment. A long-time Tampa resident her enthusiasm for the area is clearly evidenced by her comprehensive knowledge of local market trends and neighborhood amenities.
Mobile: 813-422-9493
Email: klmlivingspaces@gmail.com
License: SL3310774
Perrin Albertson, Realtor®